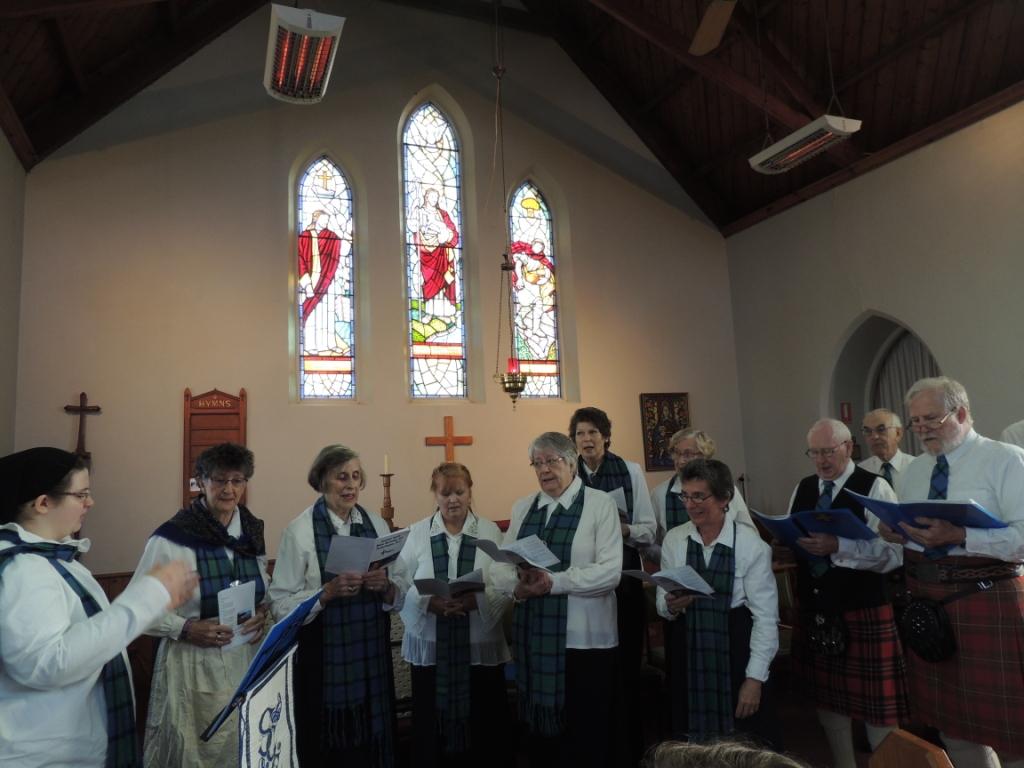 The musical heritage of the Scotland is in large part a Gaelic one. There is a huge body of material t Gaelic songs are numerous and diverse.
There are songs, for instance, which were made specifically to accompany work – waulking the tweed, rowing, milking and so on. There are others whose origins relate to music for dancing - 'puirt a beul' or mouth music - and to laments, nostalgia, praise, humour and nature.
We are always looking for new members - you don't need any knowledge of Scottish Gaelic (songs are taught), or to have a Scottish background. All are welcome!
CÒISIR GÀIDHLIG BHIOCTORIA - THE SCOTTISH GAELIC CHOIR OF VICTORIA
The Scottish Gaelic Choir has an extensive repertoire of traditional Gaelic songs. New songs are constantly introduced so the Choir is able to draw on its wide range for special performances such as ceilidhs and other festive celebrations.
HISTORY OF THE CHOIR
The Scottish Gaelic Choir of Victoria was formed in 1997 by a small group of Gaelic learners with an interest in the traditional songs of the Scottish Highlands and Islands. The learners were all members of the Scottish Gaelic Society of Victoria.
To begin with the choir was nothing more than a group of people with no director, no direction and no experience singing simple Gaelic songs in unison. It was not long before Leigh Wigglesworth joined the choir as its first director, bringing with her many years of experience. It was under her direction that the name 'The Scottish Gaelic Choir of Victoria' was formally established and the distinctive Flower of Scotland tartan adopted as the choir's uniform.
The choir has had many engagements. Performances have been given at Highland gatherings, the annual National Celtic Festival in Portarlington, multicultural events, several Burns concerts, various church congregations, and a number of other community organizations.
A CD recording of the choir was produced in the SBS recording studios in 1999.
You too can join the choir - no prior Gaelic experience necessary!
You don't need to know how to read music to join the choir either. Traditionally, our music is learned by ear.
You can come and join us to see if it's for you - but to be a member of the choir you'll need to become a member of the Scottish Gaelic Society of Victoria. The annual cost of choir membership is currently $20.
For further information, please e-mail scottishgaelicsociety@gmail.com
ATHINNSEADH - REHEARSALS
Rehearsals are held on Wednesday during school terms from 10:30 am – 12:30 pm.
Kildara Centre
39 Stanhope Street
MALVERN